Home Networking
A network is a connection between devices enabling them to communicate. Everything from your Bluetooth device, to your WiFi computer, to your cell phone operates on a network.
A solid home network is the backbone of today's modern productivity and entertainment spaces. While many customers are able to get by on the wireless offerings of their cable providers, often these rental modem / WiFi router combo boxes don't do the trick.
Buchan Consulting LLC uses commercial grade networking hardware that is both affordable and reliable to deploy enterprise grade networks, even in the home. With a solid network as the foundation, your home is ready for streaming, entertaining, productivity, home automation and more.
Never worry about your network again; contact us today by calling 847-440-4776 or by
clicking here
to request a free estimate.
Wireless (WiFi) Networking
Wireless networking has improved tenfold in the last decade. Wireless network protocols of the past, such as 802.11 B, G, and N networks, no longer provide the range, consistency, and data speeds customers need. Today's long range networking hardware that operates on the 802.11 AC standard is capable of full gigabit speeds at ranges of up to 600'.
Buchan Consulting LLC installs commercial grade networking hardware that works seamlessly together and provides an even coverage throughout a home, indoors and out.
Wired Networking
Wired networking remains the gold standard for reliability and data speeds. Modern homes can't function correctly without a strong, reliable, and fast network. Some devices simply perform more reliably and with improved performance on a wired network. Wired networking also provides a framework for smart homes, video surveillance, and Power Over Ethernet (POE) devices.
Buchan Consulting LLC installs today's standard in wired networking cable and hardware. Utilizing Cat6 cable (cable of 10 gigabytes per second), which far surpasses the speed of Cat5 and Cat5e cable, we deploy commercial grade networking hardware that is fully managed and rack mounted. Our switches are POE capable and work seamlessly in our largest of smart homes. Don't let your network suffer from poor hardware, let us install or upgrade your existing network today.
Rack Mounting
Structured wiring quickly becomes complex and has the potential to be messy. It's important to keep things organized and structured which is where rack mounting comes into play.

Buchan Consulting LLC utilizes rack mounts to organize audio, video, networking, and automation hubs into an organized, properly powered, and properly ventilated rack system. Whenever possible a rack is utilized to provide a clean and future-proof method of organizing a customer's structured cable.
---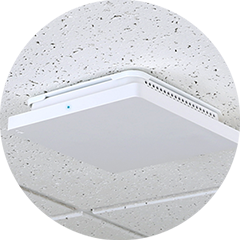 Access Points
Designed with you in mind, these wireless access points provide industry-leading speed, coverage, and reliability. Plus, Fast Roaming capability allows for optimum performance in any environment.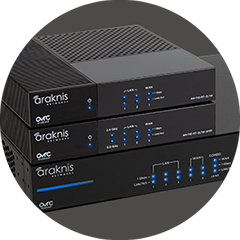 Routers
Our complete line of routers supports Gigabit Internet and comes embedded with remote support software for complete network monitoring and support. From simple to robust, our complete line of router options will have your home, home office, home school, or small business humming along with speed and reliability.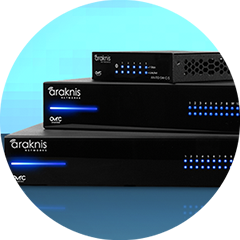 Switches
Support all your network needs with a full line of professional-grade switches. Our entire line of switches include features like fiber, stacking, remote management, Power over Ethernet, Video Over IP, and more.
Tags: WiFi, Networking, Smart Home, Home Automation, Z-Wave