Home Surveillance
Security systems are rapidly becoming a part of every modern day home. Busy lifestyles mean homeowners spend less time at their houses. Naturally, even with an alarm system in place, homeowners want to be able to see what is happening on their property.

Buchan Consulting LLC installs professional grade home surveillance products, including Hikvision, Luma, Visualint, Unifi, and Elan, that utilize today's HD / Megapixel cameras and Power Over Ethernet (POE) technologies to make systems affordable and effective.

Trained installers can route cameras inside and outside your home, make your system accessible from anywhere, and even integrate some systems into a smart home automation system so that you can view cameras from within your home automation system's portal.

Keep an eye on your home starting today; contact us by calling 847-440-4776 or by clicking here to request a free estimate.
---
Surveillance with Analytics
Surveillance cameras with analytics sensors broaden the scope of what a surveillance system can do. Traditional surveillance captures still images or video footage of events while they happen. Those basic systems rely on physical landmarks like walls, windows, or doors to provide alerts. Using cameras with analytics can proactively deter potential events or unwanted guests and reduce false positives by up to 97%, so you'll save time and effort for the work that really matters.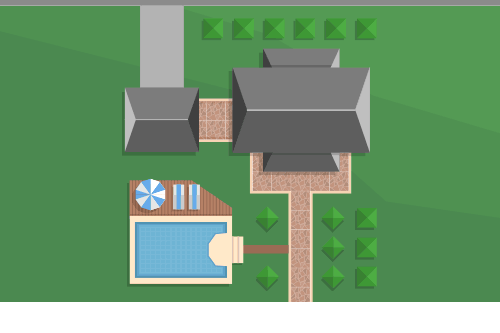 ---
Top-Tier Analytics
Using size-based object tracking instead of light-based motion, analytics are set up to create precise events using trigger variables, so each camera can distinguish between a small dog, a human, and a vehicle.
Click here to request a free estimate.
Video Monitoring
Our cameras were purpose-built to separate false alarms from true emergencies, so they deliver accurate results no matter who's monitoring your job. Reduced false positives also mean you'll enjoy a faster police response and lower insurance rates whenever you partner with monitoring professionals.
Click here to request a free estimate.
---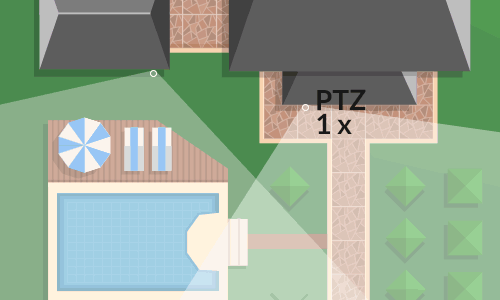 Camera To Camera Communication
Using a mix of fixed cameras and PTZ cameras, your system can now communicate with an auto-tracking camera, so any event or possible intruder can be tracked from minute one.
---
Analytics in Action
Double Trip Wire

When dual lines are crossed by an object of a predetermined size range – like a person walking past, or a car or delivery truck driving up – Visualint cameras generate alerts or customer notifications.

Object Abandonment

Expecting a delivery? If configured correctly, analytics can monitor when packages or other stationary objects are left behind on your customer's property.

Missing Object

Trying to make sure your customer's special delivery or favorite lawn gnome doesn't walk away? Monitor when and why a stationary object grows legs on certain job sites.

Perimeter

Track people as they enter or exit a pre-defined area, like walking within a certain distance of the front door.

Loitering

Receive alerts when parked cars or a person enter a particular zone for pre-determined amounts of time.

Trip Wire

A more basic version of the Double Trip Wire, a single trip line generates an alert whenever a pre-configured line is crossed, regardless of the object's speed.